Maine real estate market report, the COVID effect.
When the pandemic started, lots of wild predictions circulated for anyone who would listen on what the Maine real estate market report would look like as it adjusts to the virus.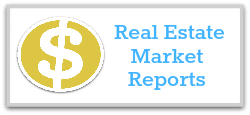 Speculation theories always abound around the brokerage water cooler circles.
They are never lacking in any real estate market. Individuals and Maine real estate agencies preaching the gospel about the one most certainly ahead.
Now the list and sale numbers show what's really going on in the real estate market in Maine. These stats and snapshot graphs below are the cold hard facts that tell the real story. Because we are approaching the year mark anniversary since COVID impacted real estate listings and sales in Maine.
We've blogs along the way as the Maine real estate market and COVID combining. And warned, let's see what the numbers show rather than scare people with high emotion. 2020 was not your average year on lots of fronts.
The Maine real estate market statistics year to date for statewide residential listing sales.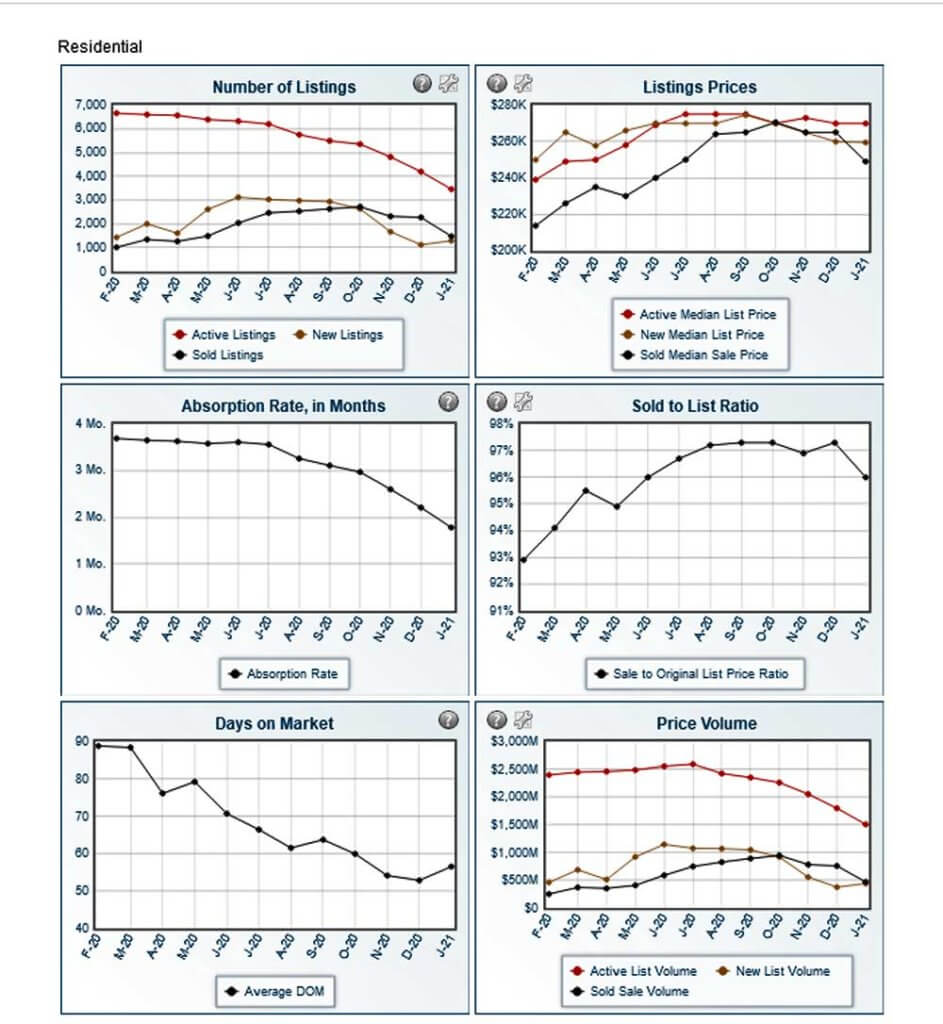 The Maine Listings portal arm of the state REALTORS group tabulates the list and sale figures.
Individual agents and real estate brokers input each listing and when the property sells, the closing sale price is reported. The days on market, any adjustments to the acreage or price are noted.
Maine real estate market reports are very valuable to not just home buyers and sellers.
Real estate appraisers use the active and closed listings to judge the temperature and speed of the current market from this very important data.
The latest Maine real estate market report press release.

Real estate market report for Maine.
MAINE HOME VALUES JUMPED 13.78 PERCENT IN 2020;
SALES INCREASED 9.82 PERCENT | Augusta ME January 22,2021
Maine's residential real estate market fared well during COVID impacted 2020. Statistics released by the Maine Association of Realtors and Maine Listings show a sales increase of 9.82 percent for all single-family existing homes sold during 2020.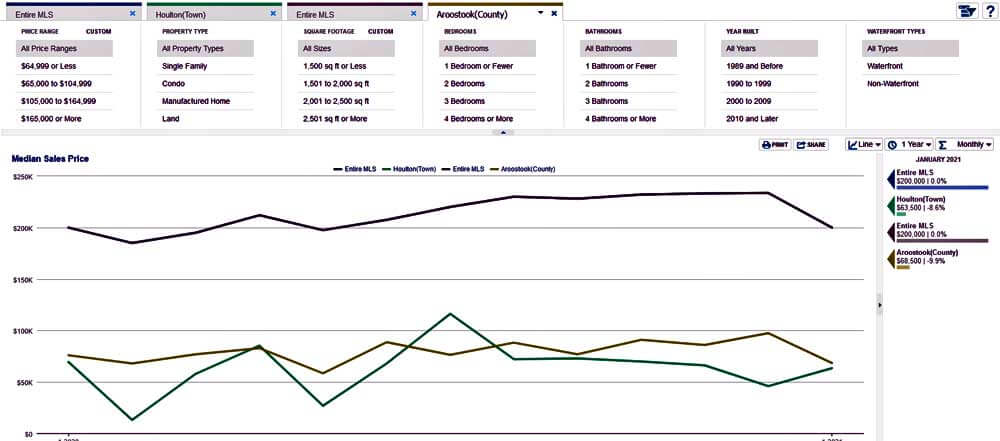 Values rose by double digits during the sales year; the statewide median sales price (MSP) reached $256,000—an increase of 13.78 percent.
The MSP indicates that half of the homes were sold for more and half sold for less. "2020 was a year like no other for residential real estate in Maine," says Aaron Bolster, Broker/Owner of Allied Realty in Skowhegan and 2021 President of the Maine Association of Realtors.
"The sales year ended with historic highs for the number of reported transactions (19,921) and median sales price ($256,000) since we began compiling Maine real estate market data more than 20 years ago."

During the month of December only, sales across the state of Maine were up 31.53 percent compared to December 2019, and the statewide MSP of $270,00 represents an increase of 15.38 from the previous year. Nationally, December 2020 sales of single-family existing homes jumped 22.8 percent over December 2019.

According to the National Association of Realtors, prices were also on the rise last month, with an increase of 13.5 percent to a national MSP of $314,300.
Maine real estate market report. Sales in the regional Northeast climbed 27.4 percent and the regional MSP reached $362,100—a jump of 19 percent comparing December 2020 to December 2019.
"Last year began with the positive momentum from 2019 and then was jolted in the second quarter by the arrival of COVID-19," says Bolster. "Since July, Maine real estate sales demand and volume has been exceptionally strong. Coupled with tight for-sale inventory constraints, most real estate markets in Maine have experienced double-digit appreciation for median sold prices."

"Sustained low mortgage interest rates, Maine's rural geography and
controlled COVID experience relative to the rest of the U.S. Plus the emergence of teleworking, and the allure of our beautiful four-season recreational state has created unprecedented demand for residential real estate in Maine.
The prediction for the Maine real estate market report? "We expect 2021 to remain strong with buyers searching for their new Maine home as a long-term financial investment and a quality-of-life investment."

So many ways to answer the question, how's the Maine real estate market reporting in?
Because of the size of Maine, due to the many types of real estate listings for sale. Plus the big difference between urban and rural area pricing.
Go further up into the belly of Maine and away from the green bridge or the rock bound coast line. There's where the larger, lower priced listings in Maine are located.
Where I live in Northern Maine the line for home prices on the graph is down near the bottom.
The prices in Portland, Kennebunk, Lewiston, Bangor and population centers are the lines riding high on the real estate market report. We are talking average price of under $80,000 when other areas of Maine are quoting $240,000 and higher.
One size does not fit all like clothing or the weather forecast in Maine.
Where we talking has to be determined and not the same Maine real estate market report is churned out for facts and figures.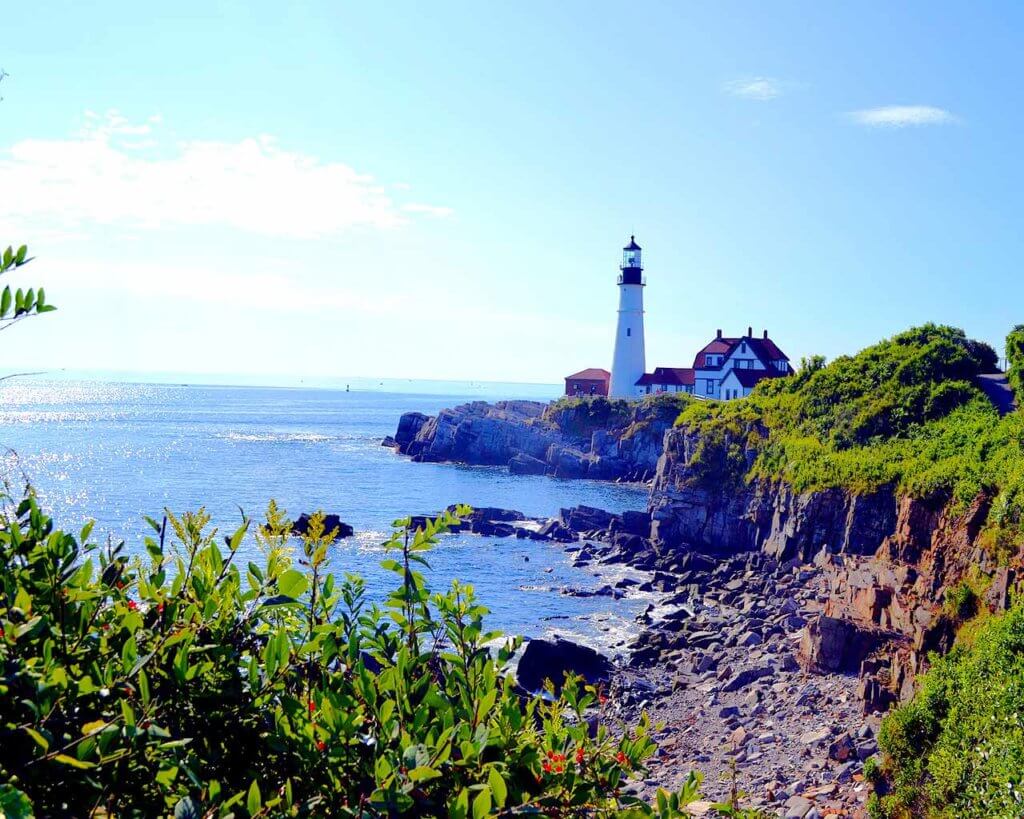 It's not just homes, houses we list and sell in the state of Maine .
Land, just Maine land and with improvements of all kinds. Waterfront properties in Maine are always in short supply. This past year that section of the real estate listings took a major inventory reduction. Selling for above and beyond the listing price and new listings did not come on the market faster than the existing ones sold.
Lake lots, waterfront property acreage land without the home or cottage or camp in Maine.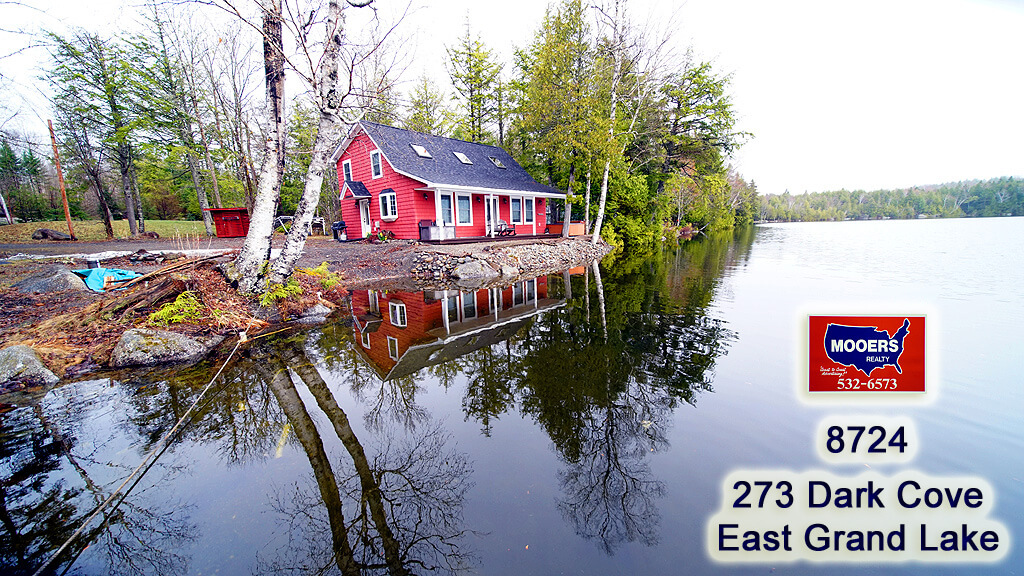 Lake lots, anything bordering the waterfront in Maine.
Those are becoming more popular when they used to be passed up for existing already built waterfront properties on the market. Since the vacation homes in Maine are in short supply, Maine lake lots especially have become very popular.
Any time existing inventory of buildings dwindles, it's time to consider building from scratch. And if not stick built, using a modular or log home kit to construct on your Maine land.
Lining up local contractors to create the structures in compliance with Maine shore land zoning is something the area real estate professional do all the time these days.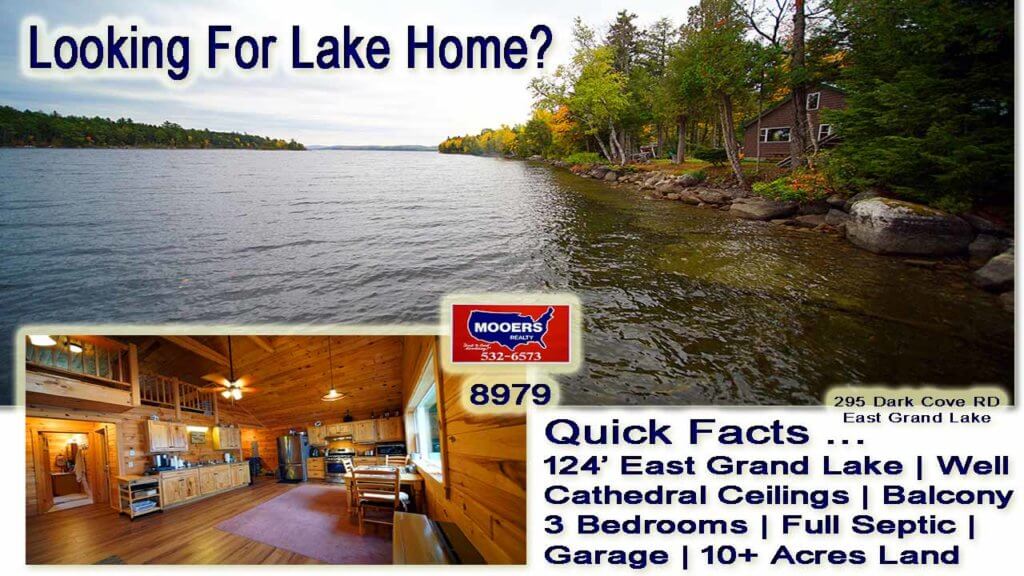 Many existing waterfront camp and cottage listings for sale were pulled from the market during COVID because their owners retreated to them to telecommute to work.
Existing high speed Internet broadband is very important to the Maine vacation property buyer. Because they work online remotely and need that Internet connection no matter where they buy Maine property.
Folks relocating, retiring and starting families in Maine like the low property prices and large amount of room around the listings.
So to sum it up, the Maine real estate market report and COVID effect. The real estate market in Maine is strong. The number of Maine property listings in the current inventory is down low like bank mortgage lending interest rates.
207.532.6573 | info@mooersrealty.com |
MOOERS REALTY 69 North ST Houlton ME 04730 USA